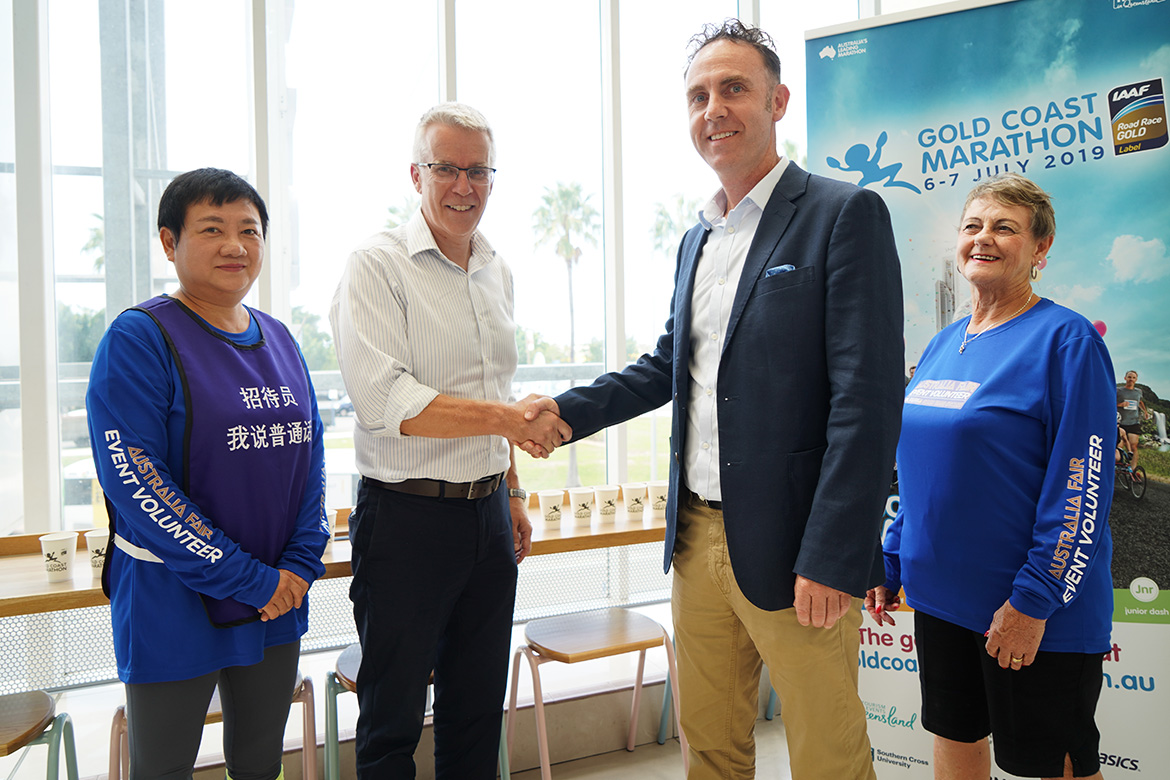 By Jeremy O'Connell
(Originally written for Gold Coast Marathon)
The Gold Coast Marathon has today announced Australia Fair as the naming rights' sponsor of the event's volunteer program with a three-year agreement.
Events Management Queensland CEO Cameron Hart said the partnership with the iconic Southport shopping centre is a boon for the event which is as well-known for its smiling, friendly volunteers as it is for its fast, flat course.
"Participants often credit our volunteers with contributing to their enjoyment of the Gold Coast Marathon, so it's appropriate that they are supported by a shopping centre which also generates much pleasure to both locals and visitors to the region."
Australia Fair General Manager Ramon Otten said the partnership is an exciting opportunity to showcase the many features of the landmark shopping centre that, like the marathon, is a Gold Coast institution.
"The partnership with the Gold Coast Marathon is not only a chance for us to be involved in a major Australian sporting event but also to assist the 1,000 volunteers in continuing their great work in the community," Mr Otten said.
"Given the centre's proximity to the race precinct at Broadwater Parklands, volunteers, participants and supporters alike can explore over 200 stores on their way to and from the start and finish lines."
The Gold Coast Marathon is a major highlight on the Queensland event calendar and is set to attract 28,000 runners from more than 50 countries.
Over 1,000 volunteers will be recruited for the successful running of the event, with volunteer applications opening today at goldcoastmarathon.com.au/community/volunteering
The two-day program of the 41st annual event will be held on the weekend of 6-7 July 2019 and entries are open at goldcoastmarathon.com.au